There are lots of ways to save money for a vacation; you don't always have to borrow. We can both agree that taking a vacation is in your best interest. After working 40 hours a week for what, the last 16 week, you must be burnt out. Even if you are not, studies have shown that taking a break from work can really revitalize you and make you come back even stronger.
Like I said, studies have also shown that you lose money (over $600), at least your company loses money (per employee) if its employees do not take a break once in a while. So the importance of taking a break and going back packing to one of your favorite island can't be over state. So instead of seeing a vacation as a way to spend money, see it as a way to invest in yourself; and what better way raise money for investment than to save money on your own vacation (and no, I don't see the irony in that)
For the average worker, the lost value of that untaken paid time off comes out to $604, according to a report by Project: Time Off, which is sponsored by the U.S. Travel Association.

CNBC
So while preparing for your next summer vacation, have you asked yourself how you raise the cash? This article will be show you practical ways to save money for a vacation, irrespective of your work or earnings. It is a fact that everyone loves to spend money, but that doesn't mean you shouldn't save for a project.
It is not always easy to save money, that we all know, but you have to take the bull by the horn if you want to save money for a vacation. There is a price to pay when you lack the ability to save money, according to the BBC families are leaving themselves in a financial fragile state if they are not able to save money. So your ability to, or lack thereof isn't just affecting you, but your family is also affected.
Back to the vacation though, if you plan to go for a vacation, there are two very important questions you must answer
Do you need to go on a vacation?
Can you save money for a vacation?
This is because lots of people enter into debt just to go for a vacation, and I know you wouldn't want that. You need to have peace of mind when you get back from your vacation. For most people, it's not always the case because of the debt they incurred while taking on the vacation. Here, you will learn about the practical ways to save money for a vacation you plan to embark on.
Actual Practical Ways to Save Money For A Vacation
Now, let us see the practical ways to save money for that your dream vacation.
1. How much do you need for this vacation?
You need to answer this question before we can move further. There is no way you can save money for a vacation you don't know the cost. Knowing the amount of money you plan on spending on the vacation will help you save properly for it. You should have an estimate of your expenses by researching your destination and also the things you intend to do.
Carrying out such task will give you a very good idea of the amount you need to save. Bearing in mind that people have different ways of spending their vacation, you will determine how to spend yours. By deciding how costly or cheaply you want your vacation to be, then saving for it will be much easier. Some of the things to consider while carrying out the financial projection of your vacation include:
The traveling cost to and fro of your destination. You will need to consider the airline fees, visa fees, or the cost of other means of transportation you might want to use.
Your accommodation cost should also be considered.
Will you be making use of car rental services while on your vacation?
Your feeding must also be well considered
Will you be buying any specific equipment or clothing?
The things listed above are the major of the many things you need to consider while trying to save money for a vacation. Now that you have an estimate of the amount of money you need for your vacation, let's move on.
PS: you can use our website tools for this research. Use our flight and hotel search engines to find cheap flights and hotels, also use our things to do to find out the cost of the activities you wanna engage in.
If that's too much work, just send us an email at [email protected] telling us your city and which destination you want to go to. We will get you a cost estimate in no time.
Subscribe to our community today and we will send you best vacation destinations and cost them for you
2. Save specific amount of your earnings [everyone else does it]
When you consider the time frame before you embark on your vacation, put some amount into a savings for your vacation. Once you are removing the money for your monthly bills, also add the amount for your vacation. Saving money for a vacation is not easy but you have to be determined to do it. You will certainly enjoy it once your vacation starts, knowing you are not indebted to anyone before traveling.
Setting aside a specific amount periodically for your vacation helps you cut back on unnecessary expenses. In order for you to save money for a vacation, you must spend less than you're used to. Maybe it will be much easier when you see it from the perspective that you are paying yourself first.
3. Work a bit harder to make extra income
For you to be able to save money for a vacation, you might need to earn extra cash for yourself. There are lots of options for you, even if you have a full-time job doing. You can decide to save all the extra money earned for you're a nice vacation. If you need to make extra cash in order to save money for a vacation, then consider the options below.
Consider selling some of your belongings that are no longer needed in the house. Instead of just allowing such things to occupy space and lose value over time, sell them and save the money. To save money for a vacation, you might really want to consider this option.
You can teach children online from the comfort of your home. All you need is just a degree in any discipline, not necessarily in English language. You should know that lots of people are making between $19-22 an hour from just teaching online. Making extra cash from teaching will definitely help you to save money for a vacation you so much desire.
You can also become and Uber or Lyft driver during your spare time. This can become a real money maker for you while you save for that your wonderful vacation plan.
To be able to save money for a vacation, you might decide to start working overtime at your current job. You need to confirm if your company allows for overtime and if they do, you can apply. Many companies pay extra amount to employees working overtime. There is no doubt that overtime is stressful, you can find fun in it when you understand that it is for that your special vacation trip.
The above options are just a few of the things you can do to make extra cash. Make sure that the money realized is channeled towards your vacation trip. You can see more tips here.
4. Take a step towards becoming more practical with your vacation savings
When trying to save money for a vacation, you can make it more fun and real. You can actually do this by displaying the financial goal for your vacation where you can always see it. It helps to keep you in line with your task of saving for your vacation. There are many ways you can make your vacation financial goal more practical. These ways include:
When trying to save money for a vacation, you can set goals and print them out so that each one attained will be crossed off the list. It will really make it motivational and fun for you because you will be looking at your progress rate.
You can also create a picture of your vacation destination so that you can always look at it. By looking at it, you remind yourself the reason why you must save money for a vacation.
You can also make a graphic demonstration of your financial goal. The essence of all these things is to make your goal look real to you. It is always easier to get it done when you are looking at it in from of you than just in your memory.
5. Open a specific savings account to save money for a vacation
By creating a specific savings account to save money for a vacation, it makes the goal more practical. When you see the goal from such point of view, you will be more inclined to save for that vacation. By creating a separate account, it helps you to ensure that the money is used specifically for such purpose. There are lots of financial institutions that will help you save money for a vacation. There are different mediums that you can open your vacation savings account, these mediums include:
Commercial banks: You can open your vacation savings account with the commercial bank nearest to you. While opening such an account, you should indicate the time of withdrawal so that it comes before your vacation time. You wouldn't want a situation whereby you are unable to withdraw your money when it is needed.
Online savings platform: There are lots of online savings platform where you can save money for that vacation. Online platforms like SumoBank allows you to save money (especially for Africans) and still pays you 8-9% interest which no commercial bank will do. To know more about Sumobank, you can visit www.sumoobank.ng. While saving your money with any online platform, you must be very certain that they are who they claim to be. This is so that you don't lose your hard earned money.
6. Choose your vacation time wisely
It will be easier for you to save money for a vacation when such vacation falls within the off-peak time of the year. You should know that there are certain periods of the year that things are relatively cheaper. If you plan your vacation to fall within this time, it will be very much easier to save for. This is because it will be very much less expensive during such periods of the year.
These off-peak seasons vary from one location to another; therefore you must have to do your research very well.
7. Consider your current expenses
To be able to save money for a vacation, you really need to review all your ongoing expenses. If you are to save, that means there are certain things on your current expenses that needs to be put off or minimized. You can consider your insurance to see if you can get a cheaper policy that still provide you with the needed level of coverage. See if you can refinance your auto loan to one with a lower interest rate.
Also consider downgrading your cell phone plan to a less expensive one that will still meet your needs. When you are determined to save money for a vacation, you will certainly sacrifice some level of your comfort for a little while. If there is the need to cut out at least a meal per week and deposit the money into the savings account, you should get it done.
8. Consider paying with your credit card rewards
While applying for credit cards, you should consider going for the ones that has travel rewards that suites your destination. There are lots of credit cards that come with bonuses and points that can qualify you for a free flight ticket. This would really take lots of money off your vacation budget, thereby making you to save less. When you have less amount of money to save for, it will certainly be much easier to get it done.
When trying to save money for a vacation, you should consider these credit card rewards. They will certainly be of great help to you while preparing to embark on that your vacation. Aside from your travel fares, there are also many credit cards that offer free hotel stays as well. You can imagine when you remove the cost of traveling and accommodation from your vacation budget. Your vacation will simply be a real enjoyment and relaxation.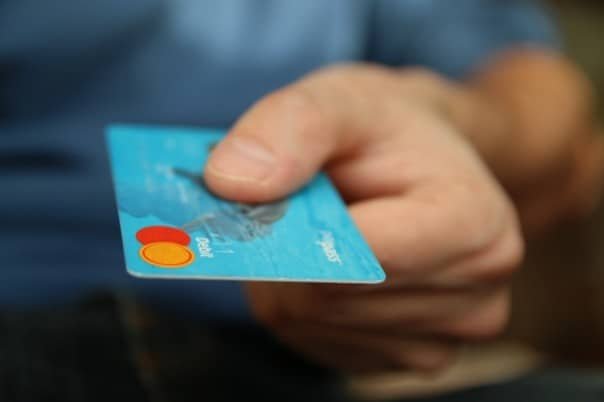 9. To save money for a vacation, you need to develop habits that save you money
There are lots of things that you do which when you change can save lots of money for you. You can imagine waking up early to walk to work instead of taking the bus. If you do this 2-4 times every week in preparation for your vacation, you will certainly save a lots of money. You should also consider cooking your own meal instead of eating out. Do this for just a week and you will be surprised at the amount of money you spend on restaurants.
You can consider opting for an avocado toast instead of that excellent coffee you are used to. It will interest you to know that you can save between $5 – $10 per meal when you cook for yourself. This will put between $110 – $200 into your pocket every week.
10. You can reduce some of your utilities
When working to save money for a vacation, you can reduce some utilities in your home. You can go for a fan in place of an air conditioner. Always unplug your electronics when they are not in use. You should also try to take shorter showers as well. This might be very much an inconvenience but remember you would love to go for that vacation at Hawaii. You might as well ditch your cable subscription and entertain yourself through the internet.
Since you have a functioning cell phone, why not cut your landline. With your cell phone you can select the network provider with the cheapest plan available for you.
11. Always track your spending
If it is your desire to save money for a vacation, then you must form the habit of tracking your expenses. You should be able to know what you have been doing with your money. Create the time to really sit down and analyze what you have been using your money for the past week. It will give you a clear picture of your spending habit.
It is when you track your expenses that you will know the things to cut back on subsequently. This process is a wonderful way of knowing the amount of money you waste away every month on things that you don't need. You need to know the amount of money you spend on food, monthly bills, sports tickets, dates, eating out, alcohol, coffee, cigarettes, etc.
Not an easy task to carry out though, but you really need to see where your money is going. Tracking your expenses will really help you to save money for a vacation that you have desired for a while.
12. Reduce every unnecessary spending
It is only when you have been able to track your expenses that you will identify most of those unnecessary expenses you incur without even knowing it. You should differentiate between your needs and wants. When you visited the book you have used to track your spending, how much have you spent on those wants? What will your life be like without them? Do you still wish to keep spending in that manner or turn a new leaf?
Your answers will greatly determine your willingness to save money for a vacation you have longed for.
CONCLUSION…
To save money for a vacation is not rocket science. It is your desire and determination that will determine how you are able to achieve your goal. Don't depend on borrowing before you can go for your vacation. It will certainly not enjoy the feeling when you get back. Whatever you do, try to follow these practical ways in order to always go for that your vacation you such much deserved.
If this article was helpful, please share it with your friends on social media.
Remember to leave us a comment bellow.